For many years, the two key approaches in digital advertising – branding and performance – existed parallel with different goals, tools, channels, or even teams. Brandformance, a new development that emerged at the junction of these approaches, promises to make two opposing forces work together.
Traditionally, brand marketing is defined as the process of creating a unique image and perception of a product in order to attract new clients and increase loyalty and revenue. Performance marketing prioritizes direct measurable results, rather than invisible substances like image and reputation.
We will discuss their differences a bit further, the future of brandformance as the new promised land for marketing efforts, and whether native ads can be effective for such campaigns.
Two parallel perspectives
These two core marketing approaches are different in their strategic goals, tasks, channels, KPIs, and impacts on the result; branding is used to establish an attractive and differentiated presence of the product in the market to attract and retain clients, while performance is more about stimulating sales and coverage while keeping the cost of attracting a client as low as possible.
Typically, the focus of branding activities is set on creativity, strong emotional message, and the search for unusual themes for the product image. In contrast to this, performance marketing focuses priority on measurable efficiency (this CTA brings more leads, let's keep it).
Channels that can be used for branding purposes include own media (home page, blog, social media), paid media (banners, sponsored or native content), and earned media (publicity mentions, user reviews, suggestions). Key channels for performance campaigns include display and native ads, video ads, social, and other forms of digital advertising.
Key metrics for performance campaigns include CTR, CPA, ROI, conversions, and sales. In brand marketing, there's no obvious return on investment; activities are tracked using KPIs like brand awareness metrics (top of mind, spontaneous, prompted), sentiment, social mentions, net promoter score, etc.
A new approach to balance both sides
The Brandformance approach offers more brand-conscious use of performance marketing channels and tools. Basically, campaigns rely on channels where efficiency can be easily measured, but aim to optimize the brand's image, notoriety, and purchase consideration.
The approach captures measurable performance metrics that are slightly different compared to pure performance campaigns. Sometimes, marketers also track exposure duration per user, video or audio completion score, etc.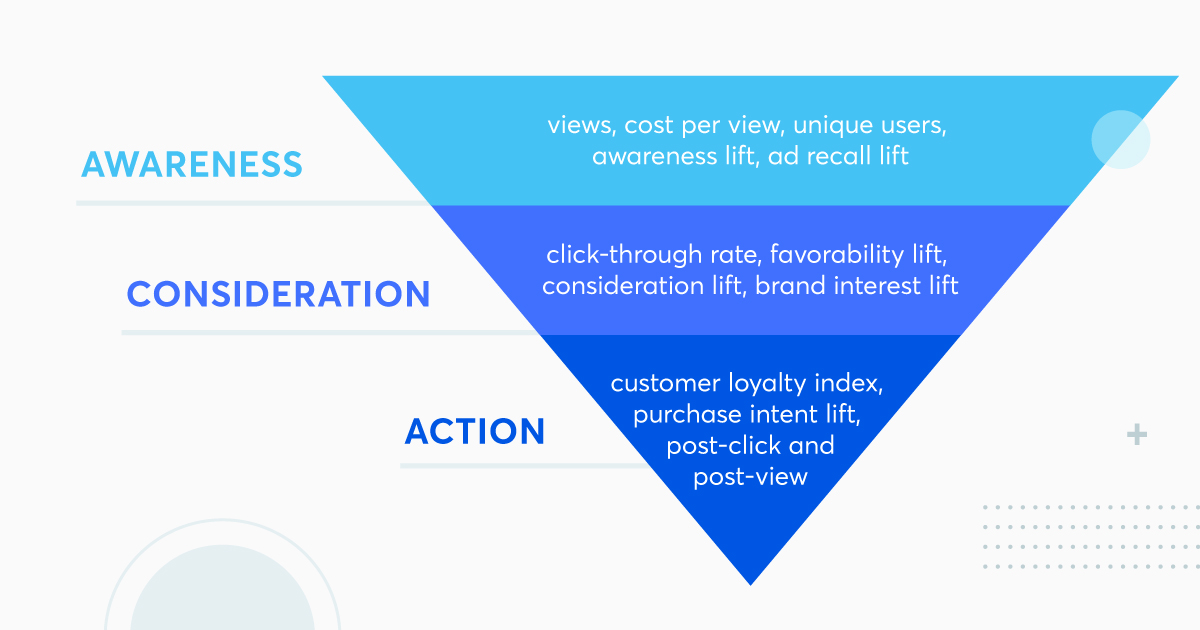 Why native is the go-to format for brandformance campaigns?
With native ads, you can inform the target audience about product benefits/special offers, promote its usage, and motivate new clients to try or increase customer loyalty. In this regard, the contextual side of native ads is ideal for branding purposes as it follows user experience, puts the brand message in the perfect environment, and (to some extent) borrows the credibility of the publishing platform.
From the performance objectives, you will also achieve easy control, audience accessibility, measurability, and scalability of your campaign activities. On the MGID platform, campaigns can be easily scaled across 32K+ content websites, with a total reach of more than 850M unique visitors monthly; some premium publishing partners include MSN, Newsweek, The Week, Investing.com, International Business News, and others. Thus, marketers can achieve the right amount of visibility and build awareness without missing out on performance optimization and targeted cost of attracting a client.
Common strategies and MGID success cases
In all brandformance campaigns, the brand image is put into context more than usual. Therefore, finding the best-fit press for your ads and adjusting the targeting for brand suitability reasons should come first.
For brandformance campaigns, we select a custom set of publishing platforms and create custom contextual filters that filter out irrelevant or damaging pages. The second part of brandformance campaigns is your creative approach, which will aim to make your audience associate certain things with the brand, such as security, empathy, eco-consciousness, etc.
One of the most common brandformance techniques is to use special offers or descriptions of product benefits in order to achieve more visibility and raise awareness. For example, Tata Motors Group, a leading global car manufacturing company, has launched the campaign promoting four car models using a simplistic funnel – ad creative with the product, some advantages and a landing page with a thorough description and inquiry form.
The campaign has been launched in the Indian market with a primary focus on tier 2 cities which are predominantly producing goods rather than providing services. After initial optimization, the average CPC amounted to 4.5 INR on desktop and 3 INR on mobile devices, with eCPA being equal to 1,000 INR.
However, keep in mind that Brandformance strategies can adopt multi-media approaches, where native ads are one of the channels in use. The Indonesian seasoning brand Bumbu Racik had ran an efficient brand awareness campaign that started from native ads as the primary traffic source, then led users to sponsored publications on grid.id to natively educate them about the product.
As a result, it became possible to achieve 34,512 views of the sponsored publications, with the average CPC of $0.06. In the final stage of the funnel, these sponsored articles invited users to follow the Bumbu Racik Instagram for more recipes and content alike, therefore the brand awareness campaign remained to be proven in terms of performance.
Final thought
Brandformance brings the efficiency of indicators marketing while also aiming for brand-building objectives: awareness, familiarity, consideration, and advocacy. Using the MGID native advertising platform, you can easily allow branding to have concrete advantages of performance optimization.