A Year Like No Other
Happy Holidays, MGID community!
Happy Holidays, MGID community!
For many of us working in the advertising business, last year felt more like a decade.
The ad tech industry has entered a period of intense change with unpredictable regulatory shifts, consolidation waves that struck key players and the rise and decline of media channels.
2021 has been a momentous and transformative year and so many changes are expected to continue. Thank you for your trust and confidence and willingness to innovate, learn and grow with us.
To our dear clients, partners and friends, we wish you a happy New Year. May the holiday spirit of love and joy accompany you in all turbulent years to come!
Let's celebrate the end 2021 and watch excitedly for all that is to come in 2022!
Before we turn the page on this year, we invite you to spend a bit of time with us recapping the major events of 2021 and predicting trends that are likely to come into fruition next year.
2021 Major Events in AdTech
Google's new algorithm update
With the Core Web Vitals (CWV) update launched in May 2021, page experience has become more important for publishers to achieve high SEO rankings and receive more organic traffic. Google described newly added ranking signals, CWV, as "a set of metrics related to speed, responsiveness and visual stability, to help site owners measure user experience on the web."
This update aimed to promote a more user-friendly browsing experience on the web and pushed website optimization to the top of publisher agendas in the first half of 2021. However, around 50% of the top 100 most visible websites still fail to comply with Google's benchmarks on Core Web Vitals.
Cookie-pocalypse delayed
In June 2021, Google delayed the blocking of third-party cookies on Chrome — which initially had been expected to launch in early 2022 — until 2023. The decision was caused by Google's engagement with the United Kingdom's Competition and Markets Authority and the feedback it received from regulators when testing FLoC, Google's possible replacement for cookie targeting. The stay in cookie deprecation has allotted more time for all market players to test alternative solutions and prepare for the inevitable change.
Google's data-driven attribution
Google Ads is switching from last-click to data-driven attribution to better measure which ad touchpoints contribute to the most conversions. The new attribution model is designed to take into account ad impressions that are seen or heard but not clicked on and attribute a certain amount of credit to all past ad touchpoints.
Coronavirus rebound
Global marketing spending rebounded significantly in 2021, returning to ad spend growth levels that exceeded the pre-pandemic levels. This year marketing worldwide spending has climbed 7.2% to $1.376 trillion. Digital media has been the largest contributor to this growth, growing its share of total ad spend from 40% in 2019 to 51% in 2021.
Facebook's big push into the metaverse
In June, Mark Zuckerberg shared his view on the next evolution of the internet and the ambitious plan to change Facebook from a social media company to a metaverse company. In line with this new strategic focus, Facebook rebranded to Meta. Could it really bring us into a new world of interconnected VR experiences straight out of a sci-fi novel? We'll see.
Antitrust scrutiny of big tech
Tech giants, including Facebook, Apple, Google and Amazon, have come under more scrutiny from regulators. Google has faced numerous EU antitrust probes of alleged ad-tech abuses, which led them to postpone the cookie deprecation and Privacy Sandbox plan. The UK regulator has recently blocked Meta Platforms' $315 million purchase of Giphy. Until now, these measures have mostly focused on curbing the current dominance of tech giants.
The rise of CTV
The pandemic streaming boom has pushed CTV advertising to new frontiers: between 2019 and 2021, CTV ad spending has more than doubled. In 2021, the growth of broadband connections has plateaued; however, advertisers have continued allocating more dollars for CTV, fueling further growth. Thanks to greater flexibility compared to linear TV, scaled targeting through programmatic buying and vast audience reach, it's likely to remain among the fastest-growing channels in the next few years.
Retail media networks emerged
This year, the U.S. major multichannel retailers and online marketplaces decided to follow Amazon's footsteps with its surging ad business and to launch their own media networks. Players already invested resources in building ones for Walmart, Instacart, eBay, Etsy, Target, Best Buy, Kroger and The Home Depot.
Telegram channels get ads
Telegram launched sponsored messages for promoting channels and bots. Currently, ads are visible in public channels on Telegram that have more than a thousand subscribers. They are based solely on the topic of the public channels and no user data will be mined. Telegram also launched a paid subscription service to hide the advertisements and support developers.
The new wave of mergers, acquisitions and IPOs
The latest wave of market consolidation is in the full swing, caused by the positive investor sentiment and industry evolutionary processes. Some notable deals include Mediaocean's acquisition of Flashtalking, Capital Croissance's acquisition of Smart AdServer, IAS' acquisition of Publica, LiveRamp's acquisition of DataFleets, and the list goes on. Add to this numerous SPAC mergers and IPOs: DSP AcuityAds, Innovid and IAS going public.
Loss of IDFA and iOS monetization puzzle
Launched in April 2021, iOS 14.5 lets users say yes or no to sharing their IDFA with apps and sites via a prompt. These privacy-focused measures have resulted in the critical mass of tracking-denied ad inventory, with prices 34%-44% lower. Game developers and publishers responded to these changes and adjusted their monetization strategies toward the broad-based audiences they would now attract.
New IAB's standards are coming to the buy side
In March, the IAB Tech Lab rolled out buy-side programmatic transparency standards, called buyers.json and DemandChain Object. The new protocols broadly mirror the already introduced supply-side standards and require demand-side platforms to publicly declare the buyers they represent and provide transparency around every entity involved in a specific transaction.
Up-and-Coming Advertising Trends for 2022 and Beyond
Technology
Creativity
Contextual intelligence
Alternative targeting solutions are foreshadowing the inevitable cookie death, with contextual intelligence at the forefront of industry efforts.
With the latest developments in ML and NLP, contextual advertising can reach users in a relevant mindset and deliver timely advertising messages, rather than a focus on past browsing behavior.
Supply and demand path optimization
Right now SPO and DPO are ubiquitous in the market — a big step towards more transparent transactions, with minimum intermediaries between buyer and seller.
However, there is still no consistent, unified way to assign the value of every single programmatic pipe.
New IAB's transparency standards for sell-side and buy-side enable more data to be disclosed during programmatic transactions and urge the industry to collectively evolve SPO and DPO.
Raising the bar on brand safety
With blocklists still being the most common brand safety approach, advertisers seek a more nuanced and sophisticated method to tackling how ads are matched to their appropriate environments, i.e. 'a scalpel rather than an axe.'
The next generation of brand safety controls is likely to combine context categorization, keyword filters and sentiment analysis.
ML and AI optimization for targeting
As more and more consumer data becomes available, there are no effective human-made targeting rules that once set would continue driving results for the long run.
The newest developments in ML and AI are poised to train and retrain based on real-time data, quick to find hidden patterns and predict user wants, rather than following a user's past behavior and preferences. ML solutions can also serve creative optimizations and better personalization of brand communication.
The next generation of first-party data solutions
Not everyone gave up on addressable user-based targeting after the depreciation of cookies. While all major publishers increase the pools of user data and set up registration walls, an entire ID tech niche has emerged.
First-party ID methods range from alliances between publishers and advertisers to hashed emails to complex privacy-protecting inventions by ad tech companies.
Some popular ID options include nonID by Liveintent, RampID by Liveramp, Unified ID 2.0 by The Trade Desk, and there's more to come.
Programmatic OOH advertising
Programmatically traded OOH isn't big right now amounting to 12.5% of total digital OOH ad spending in the U.S.
But thanks to the increased adoption of self-serve ad sales and digitized outdoor formats, programmatic OOH is growing very fast. Doubling in 2021, it is projected to increase an additional 56% in 2022.
In the foreseeable future, DOOH is becoming a truly viable programmatic channel.
Content consumption is pivoting to short videos
With the rapid growth of 5G, the delivery of short video content becomes faster and more accessible.
Video consumption is high amongst the Gen Z demographic, while text-based content is still mostly consumed by Boomers.
Short UGC videos receive the highest audience engagement as users aim to find relatable content, level up their skills and quell stress.
That makes TikTok's global prominence likely to continue in the next few years, with the second-line competitors being Instagram Reels, Snapchat and YouTube.
Real-time responsiveness to market trends
The pandemic has shaken the industry arrangements and shortened the planning horizons. Now, brands are more accustomed and inclined to plan advertising campaigns on a more short-term basis.
With shorter planning time frames and built-in flexibility, advertisers can quickly adapt to changing consumer preferences and adjust their tactics on the go.
Interactivity, the shift from gathering clicks to delivering experiences
To improve the brand sentiment, advertisers can no longer rely on simple delivery of messages to consumers.
Now giving users tailored, interactive experiences is key to successful engagement with advertising content.
Humanity, growing focus on meaning and purpose
During the pandemic, many brands understood their role in supporting people and consequently, advertising messages have become more humanized and authentic.
Purpose-driven Gen Z also expects businesses to take a stand both in terms of advertising messaging and how they do business.
More AR
Ever since the rise of Pokémon Go, experts anticipated more widespread AR adoption in brand communication. Covid-19 has finally pushed us forward with this trend.
Until now, the most common examples of AR brand communication were projects within in-app environments (e.g. face filters on Instagram) or standalone entertaining AR apps (Amazon's ModiFace Virtual Makeover, IKEA Place).
In the near future, there will be a wider spectrum of AR experiences: AR shopping, virtual test drives, interactive ads within VR/AR games, AR tutorials and more.
Inclusive marketing
Businesses now become more focused to resonate with people of all backgrounds and work to effect positive social change.
Consumers in their turn, also favor and reward brands that mirror real-world demographics, share their inclusive values and encourage diversity.
MGID's Key Milestones in 2021
January
February
March
April
May
June
July
August
September
November
December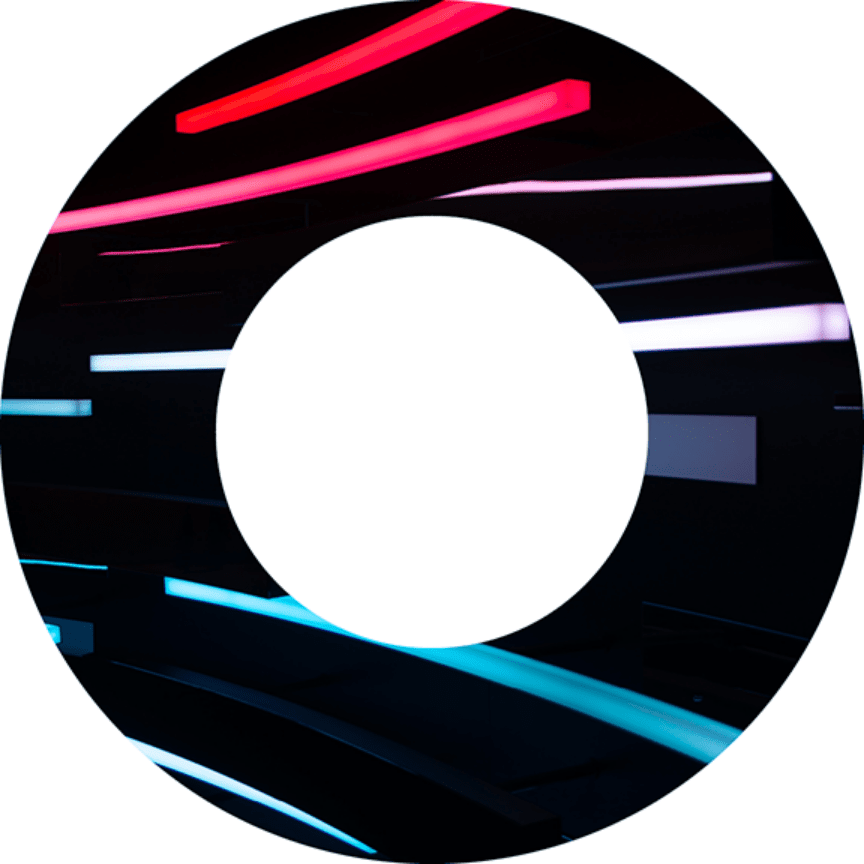 Finish
With rule-based optimization, you can automate the blocking of non-performing sources and adjusting of the CPC to bring the actual KPIs ​​closer to target values.
The TAG Certified Against Piracy Seal confirmed that MGID met the stringent requirements designed to reduce unsafe ad placements that facilitate the distribution of pirated content and counterfeit products.
Breakthrough innovation is on the way!
We began working on the attention-based placement algorithm. The idea behind the solution was to locate the best ad placement within any article based on viewport data, i.e., how long certain page elements were displayed on users' screens.
Within a few months, we developed the solution that automatically inserts in-content impact widgets into the "hottest" part of any given piece of content, putting brands front and center for potential leads.
Google's Core Web Vitals update: we are ready!
For this year's Google algorithm update, page experience became an important factor for websites to appear in search results. To make sure that our widgets did not affect CWV scores, we launched a number of features and improvements.
MGID's product team has got a new boost
Dmitri Kazanski joined our product team as Head of Product for North America.
We enhanced our optimization capabilities with the latest advances in modeling and machine learning and launched a proprietary targeting solution, Contextual Intelligence by MGID.
Google extended the cookie execution deadline from the beginning of 2022 until late 2023 and paused FLoC testing due to the feedback received from the United Kingdom's Competition and Markets Authority.
MGID's product was acknowledged by the judges for the cross-format yield optimization solution and attention-based placement algorithm that automatically inserts in-content impact widgets into the highest performing part of any given piece of content.
We won a new award from Martech Breakthrough Awards!
Contextual Intelligence by MGID was selected as "Best Overall AdTech Solution" at the annual MarTech Breakthrough Awards.
Ongoing market expansion to Romania continues
MGID delivered the next stage of its global expansion to Romania, offering premium inventory and highly-impactful ad placements to advertisers.
With the integration, MGID's advertisers can benefit from increased transparency and ad verification by one of the world's most trusted measurement companies.
Madi Bacher joined our executive management team as Vice President of Sales.
Hot holiday marketing season
We have arrived at the biggest spike of the ecommerce and holiday marketing campaigns. Have you already launched your Christmas promo?
We're landing on a new ad format — Motion Ads
Advertisers can now add animated GIFs to MGID ads.
It's been such a busy year so far!
On the way, we reached the following numbers in the past 12 months.
1,503,504,978,937 content recommendations
241,208,045,937 viewable impressions
1,779,614,909 clicks
141,330 new campaigns created
17,714 publisher websites added in 2021
2,626,639 ad units created
136 advertising categories