It's been twenty-four years since the creation of the first dating site in 1995, and currently there are around 2,000 dating services in the USA and approximately 8,000 around the world (Dating sites reviews). The future of the dating industry is highly promising — 70% of single people will meet their sweethearts via dating apps by 2040 (Axios).
What dating offers look like
It's more than clear that dating offers are about dating websites or dating apps designed for users who want to date online. Dating befits businesses that are constantly growing, with more and more people moving online and using the internet to connect with others. Dating offers are normally characterized by high payouts; however it is extremely difficult to target a particular audience, and competition is really high.
Suffice it to say, native ads perform efficiently with dating offers. It is due to the optimization tools, which include a wide range of targeting options, selective bidding, price recommendation, and traffic insights.
Geography of dating offers
In terms of geographical characteristics, dating offers have three clearly defined tiers:
Tier 1:

Countries with significant competition and high volumes. Considerable investments and efforts are required to see positive results here.

Tier 2:

The countries that have adequate profit and lower volumes.

Tier 3:

Countries with a

scarcity of offers and lower volumes. These will prove difficult to manage, yet it is still profitable.
It's important to follow trends and study the target audience - their lifestyles, habits and preferences. Dating is not only a common thing in the USA and Europe. Be sure to test Tier-2 and Tier-3 geos: you never know which country will be the next gold mine. Developing countries can be incredibly beneficial for both advertisers and affiliate marketers. You certainly need to consider the peculiarities in mentality of each country. Keep in mind that beauty standards can also vary, and you will certainly need to use the right photos for your creative materials. So to start making a profit, study the question (on your own or the network manager will be happy to help) and be ready to test all angles like offers, creative ads, geos and much more!

Denis Kolpakov the founder and CEO of Affiliate Valley.
The types of payouts
Price per lead (DOI/SOI): DOI — this type requires a user's email address to be confirmed, and other steps in addition to that. SOI — this only requires the user's email.
Price per sale: a user must pay in order to become a member, you would receive a fixed rate.
Revenue share: you receive a percentage of user's payment for membership.
Tips: Making the best of it
Here are some tips and secrets on how to succeed in dating vertical:
Visual elements and creatives are very important in any vertical. While searching for a perfect image for your offer, try to first analyze the culture and current trends of your chosen GEO. In this specific area, we suggest using spy tools to stun the visitor with creatives. However, don't limit yourself with existing teasers, go beyond and be creative; include images of locals on your teasers.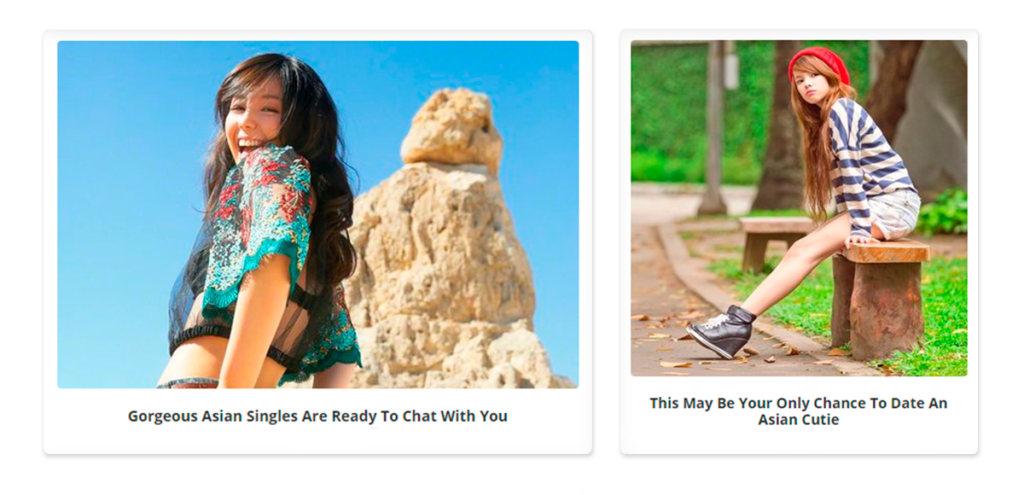 Taking into account our extensive experience, we recommend concentrating your resources on Scandinavia, Germany, Austria, Spain, and France. Choosing the right offer is one of the most important steps, and when choosing you should analyze the following:
website popularity

specialization

what the reviews have to say

website cost

how it works
The target audience is very cautious in terms of sensitive data — users avoid websites that ask for credit card details or have rambling application forms.

We recommend beginning with SOI offers. Later on when you gain enough experience you should proceed to DOI. Price Per Sale or RevShare models — the choice is up to you.

Consider using push notifications: they boost engagement and CTR.
Recommendations on Creatives
Landing pages have a profound effect on the success of a site. The approach of sending traffic directly to dating offers will get you nowhere. Effective landing pages require knowledge of the best practices and compliance with rules, because they can only boost CTR when created properly.

Start with the landing page and then work on teasers. Develop your concept and choose a style for your main offer page. Afterwards it would be easier to work on your teasers and as a result, maintain a coherent story.

Visual content and imagery can make or break a user's experience. Pay attention to the quality and choice of the images

. For example, photos of seemingly real women work best on males, especially European women.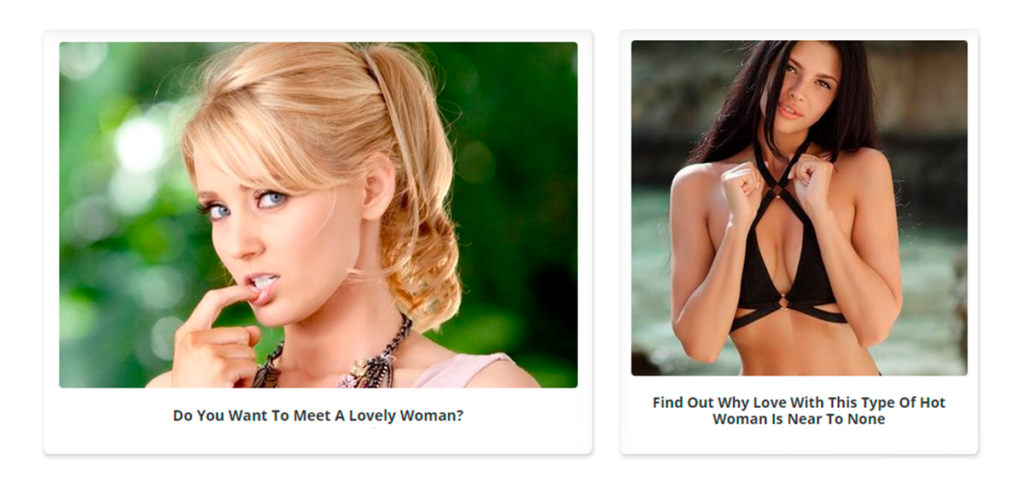 A complicated registration form is sure to alienate a visitor. Make things streamline for your audience.

Consistency is vital. Make sure the dating service specialization is observed everywhere: on banners, landing page and offer itself.

It could be a good idea to customize your creatives according to age, income status, and GEO of your potential customer.

Statements with the numbers of singles online in a specific location/city/town prove to be effective.

Privacy is important for some users, which is why we recommend ensuring anonymity.
You are welcome to share your experience in dating vertical in the comments section below!