Average higher CTR than display
Content recommendations monthly
MGID Smart widget
Gain high engagement rates by pinpointing the most appropriate moment to engage and deliver optimized messages to each user
See in Action
Native widgets
Customizable, responsive and flexible native ad units that will help to tell your brand's story
See in Action
Native video
Storytell with highly engaging videos placed across MGID's premium publisher network
See in Action
Hot offers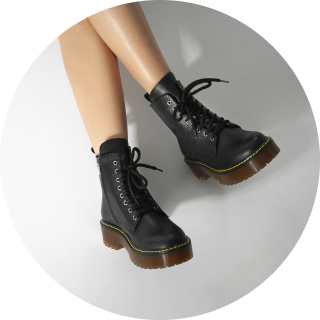 Apparel, outdoor & footwear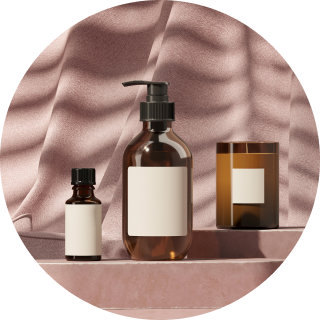 Skincare & haircare, makeup, fragrance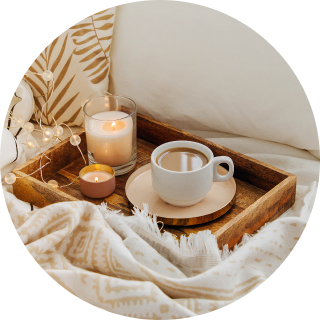 Home decor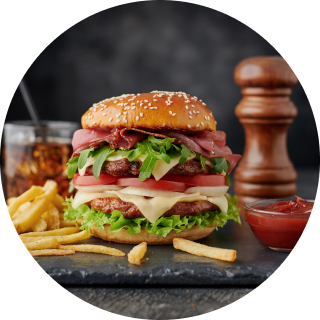 Food & beverage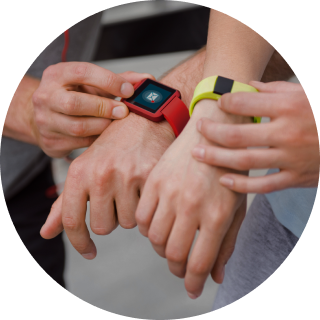 Wearable technology, gadgets
choose offer
Case studies
Apparel, outdoor & foorwear
Single-item image and transparent price offer
The Company:
Tokopedia, online marketplace in Indonesia
Geo:
Vietnam
How:
Ads previewed single items or whole outfits and then led directly to the item pages on ZAFUL.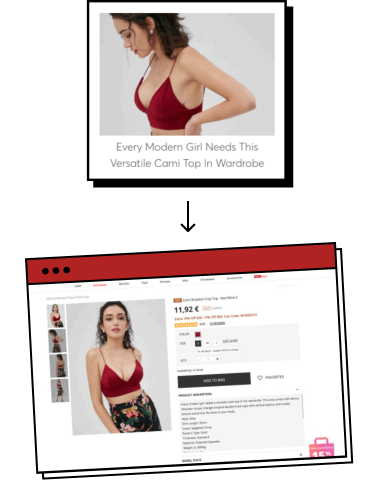 Unusual model poses and angles
The Company:
CCC, multi-brand shoe shop chain
Geo:
Vietnam
How:
A straight sale campaign targeted young women through catchy headlines and imagery.
The ads led directly to the website's women's section.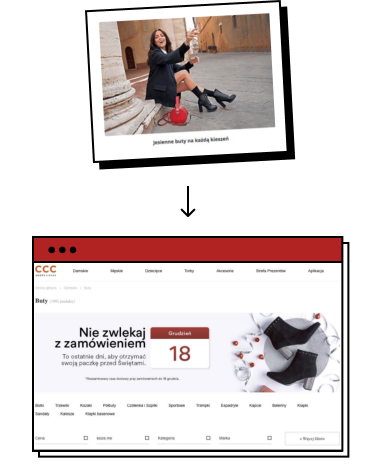 First capture attention, then give entertaining content
The Company:
Adidas
Geo:
India
How:
Sales funnel comprised multiple stages with ads, entertaining editorials and quizzes, and ultimately led to an e-commerce landing page.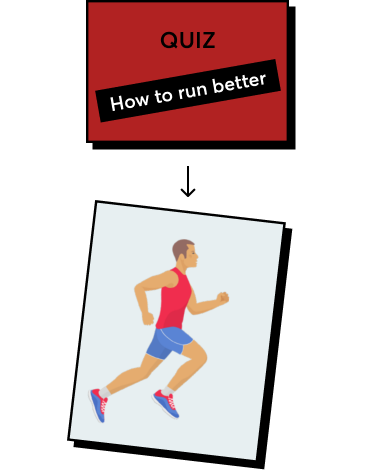 Skincare & haircare, makeup, fragnance
Vibrant visuals matching a youthful audience
The Company:
Lazada Group, Southeast Asia's leading e-commerce platform
Geo:
Vietnam
How:
Created a mood and an expectation through an image that suggested vibrant energy and accessibility.
In this campaign, Lazada Group launched a campaign with the message "Hunt deals every day" leading users directly to a Sales landing page.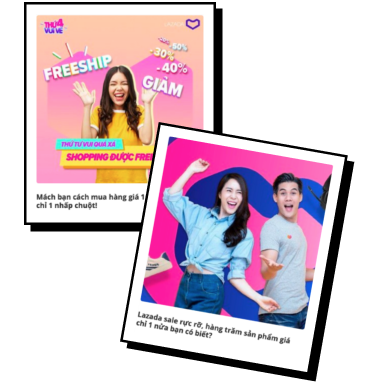 Make the customer benefit immediately clear
The Company:
Lazada Group, Southeast Asia's leading e-commerce platform
Geo:
Thailand
How:
Transparent price and campaign value proposition placed against an eye-catching background.
For existing clients, ads promoted either limited-time flash sales or regular discounted items. For new clients, ads led to a website homepage, so they can sign up/log in.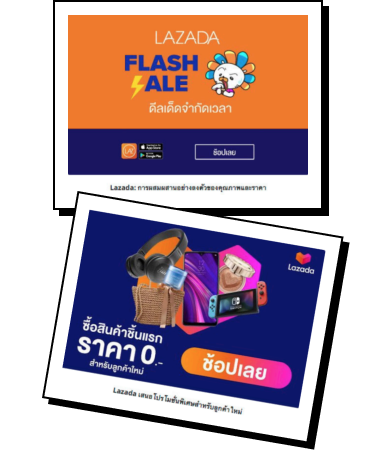 Home decor
Engage brand patrons and new clients with fun facts and stories
The Company:
Walmart
Geo:
USA
How:
Attracted user attention with fun facts and stories on ads, then tempt the reader down the funnel. The entertaining pre-lander showcased main category products to whet the audience's appetite and then led to a selling landing page.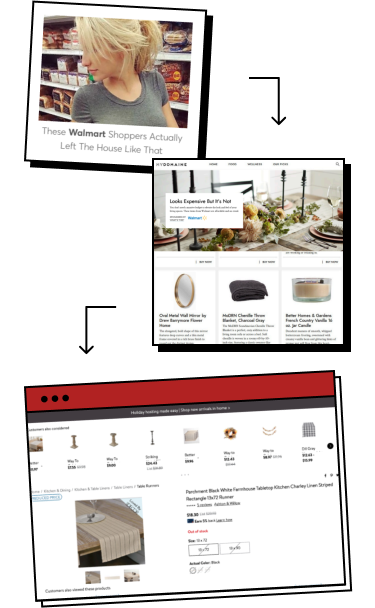 Food & beverage
Discount fast food coupons
The Company:
Tokopedia, online marketplace in Indonesia
Geo:
Indonesia
How:
Appealing and hunger-stimulating creatives combined with a discount on the favorite fast food brands hit just the right price spot across all audiences.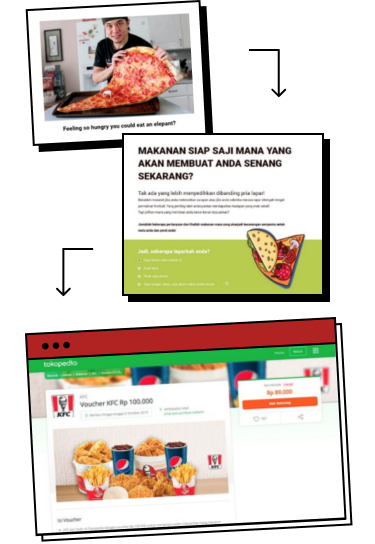 Invite the feeling
The Company:
Domino's, network of company-owned and franchise-owned pizza delivery stores
Geo:
Indonesia
How:
Food imagery that stimulated the senses. Melting cheese and an appetizing discount – right on!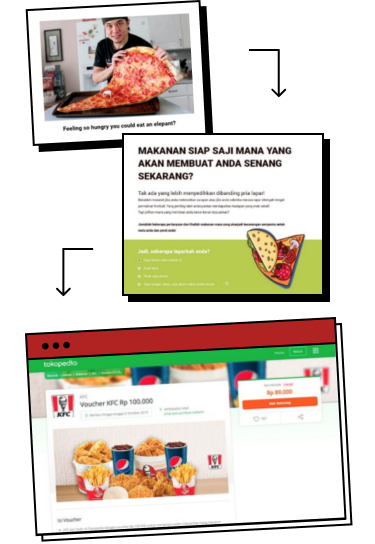 Show benefits of online shopping
The Company:
Flipkart, India's leading e-commerce marketplace
Geo:
India
How:
Native ads targeted Android and iOS users and led directly to Google Play or Apple Store. Ad creatives showcased different benefits of online shopping.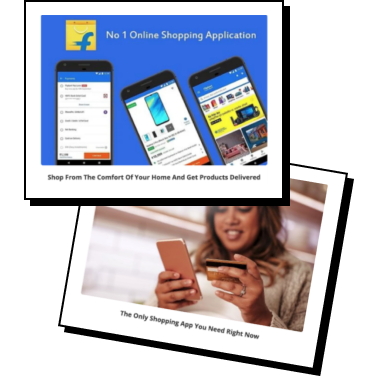 Wearable technology & gadgets
Retarget website visitors
The Company:
Citrus, the electronic retailer in Ukraine with an online shop and 54 offline stores
Geo:
Ukraine
How:
For undecided shoppers, retargeting ads served as a reminder of the items they showed interest in and helped lead them to purchase.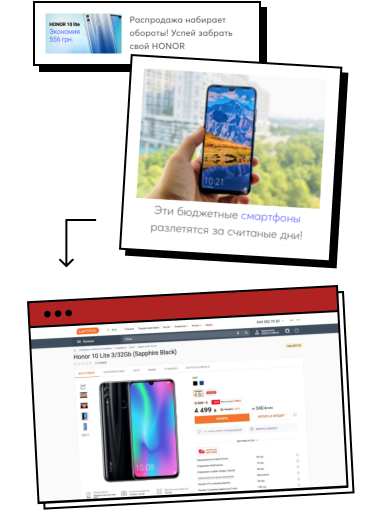 Why MGID?
PRICE RECOMMENDATION ENGINE
The perfect tool to scale up your campaigns after reaching a positive profit margin. This feature allows you to maximize your reach to the audience you are targeting, prompting you with the proper CPC bid to receive your desired amount of available impressions
TRAFFIC INSIGHTS
Open new verticals and geos by seeing what's available in the system. Be the first to know where you can launch new campaigns at a higher scale and lower prices. This feature prompts you about new opportunities in the system.
SELECTIVE BIDDING
Dynamically change CPCs for certain highly-converting traffic sources. Now as detailed as Sub-IDs.
RULES-BASED OPTIMIZATION
Our optimization rules not only extend to all possible conditions but also analyze the campaign performance with each statistics update, rather than checking once in a certain period of time.
Join the community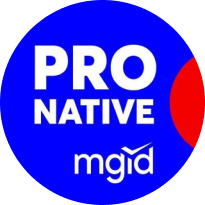 Subscribe to our Telegram channel to keep to the latest flows.
Exclusive communication channel with daily MGID's updates.
Join the community
Solutions for advertisers
MGID's publishers